Receive instant access to compelling free gifts from Marianne Williamson and Jean Houston when you register for Thriving in Your Third Act: Finding Fire & Fulfillment After 50! You'll find more information about these offerings below...
Featured Speakers:
(click photo to learn more)

Jean Shinoda Bolen, MD

Michael Bernard Beckwith

Anita Moorjani

Annie B. Kay

Cynthia James

Dr. Dan Siegel

Arielle Ford

Rev. Deborah L. Johnson

Matthew Fox

K.P. Khalsa

Margaret Paul

Ken Page

Carol Orsborn

Donna Steinhorn

Bettie Spruill

Deborah Rozman

Evelyn Reynolds

Terry Patten

Sheri Salata

Jennifer McLean

Silvia Nakkach

Dr. Jacqueline Chan

Bobbi DePorter

Ann Louise Gittleman

Linda Bloom

Charlie Bloom

Dr. Deborah Threadgill Egerton

Sally Kempton

Anat Baniel

Devi Ward Erickson

Rosemary Gladstar

Dame Doria (DC) Cordova

Debra Poneman

Karen Curry Parker

Sandra Mendelson

Dr. Bill Thomas

Yogacharya Ellen Grace O'Brian

Dipika Delmenico
With Host: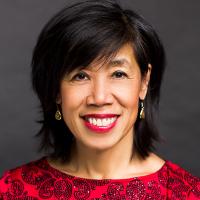 Sabrina Chaw
CEO, A Feminine Feast
Are you ready to flourish in your "next act"?
Are you ready to reclaim your life and thrive like never before?
To take your life's work to the next level… enjoy financial security… find belonging in a rich, supportive community you love and that supports you… create a fulfilling relationship that nourishes and enlivens you?
Are you passionate about realizing your true purpose — to be the voice of wisdom and lived experience, to guide the world toward the change we so desperately need… and to lead from your most vibrant and energized self?
You may be poised to reap the benefits of an extraordinary life filled with knowledge, experiences, and accomplishments — and asking yourself, What's next?
What's the opening, the opportunity, the possibility for me? What am longing for? What's my unique calling… and am I truly fulfilling it?
The underlying message in our mainstream culture is that only people of a certain age are meant to live fully… achieve goals… and master what's meant for them in this lifetime.
After that fertile period, life continues, but you're not expected to grow, create, express, and thrive.
What's worse is that many of us internalize this programming (unknowingly), and start to believe it's too late to dream about bigger lives for ourselves and our future. We settle for less relevant roles or accept physical, mental, emotional, or spiritual limitations as the status quo.
Yet, the life experiences you've navigated to this point, the path you've pioneered, the work you've done in the world so far, is only the beginning — a launchpad into an inspiring, fulfilling "next act," where you give and receive in equal parts, enriching the lives of others and making a difference in everything you do.
Thriving in Your Third Act is here to equip and empower you to live fully!
Could you ever have imagined a more exciting time in history… with a powerhouse of diverse women boldly stepping up to effect positive, high-level change in our world?
We'll offer you a path into whatever your next adventure may be and whatever impact you choose to make, with easy-to-pick-up-and-run-with tools, tips, and practices that will help you manifest your highest potential!
You'll hear from a cauldron of bold leaders who are on fire with possibility and purpose… and eager to share their wisdom with you. Women and men who want to guide you with their hard-earned wisdom and support your personal journey of transformation at any age and whatever stage of life you're in.
Sign up for this one-of-a-kind online series (at no charge) to learn from top experts in the emerging fields of women's empowerment who are illuminating the path for you as you step into your full potential and fulfill your highest mission and purpose!
Here's some of what our brilliant speakers will be sharing with you...
| | |
| --- | --- |
| | Discover how the phases of the moon reflect the phases of a woman's life — waxing, full, and waning, with Jean Shinoda Bolen. |
| | Michael Bernard Beckwith will reveal how you can live free of judgement... and become love. |
| | Anita Moorjani will share how cancer gave her the lessons that she could only learn at the threshold of death... and explains how her near-death experience enabled her to begin a new threshold of life. |
| | Annie B. Kay will explore food, lifestyle, and mindset choices that can help you light your inner glow and be more of who you are… and help you redefine health and beauty at every age. |
| | Demand your seat at the table as Cynthia James offers practical tools to help you move out of reticence and into empowered expression — and become a voice that's meant to be heard. |
| | Dr. Dan Siegel will focus on the research-established principles for cultivating presence and mindfulness both for the self and in relationship with others. |
| | Arielle Ford will share inspiring and practical tools that can help you manifest deep and long-lasting love in your life. |
| | Reverend Deborah Johnson will show you how to allow divine alchemy to transmute every experience — pleasant or painful — into personal empowerment. |
| | Matthew Fox will highlight the important role of the elder in stepping up and connecting with the young... creating an allyship in affecting change in today's world. |
| | With K.P. Khalsa, you'll discover how using Ayurvedic herbal preparations can dramatically improve your wellbeing. |
| | Margaret Paul will reveal her Inner Bonding process — a powerful mind/body/spirit roadmap that can guide you to inner peace, joy, loving relationships, and the manifestation of your gifts. |
| | Practice two exquisite techniques to connect to your deepest soul gifts... and let them guide you to the next level of deep, authentic love with Ken Page. |
| | Ann Louise Gittleman shares the "7 Rules of Longevity," providing the newest nutritional expertise and drugless therapies for rejuvenation and vitality. |
| | Dame Doria Cordova offers provocative and practical wisdom on money — making it, keeping it, and growing it. |
| | Carol Orsborn will discuss the spiritual potential inherent in growing older... sharing her experience with conscious aging as a transformative journey that can at once be wrenchingly honest and passionately alive. |
| | And MORE! |
Your passion and your wisdom are not only vital for your life... they're also key to solving the issues facing our precious planet and our global family. Sign up for this exploration of all that's possible as you step into your next act… and join a circle of women who are committed to learning from the generations before us.
You'll be in great hands with summit host Sabrina Chaw, whose mission is passionately guiding women like you to unleash their vitality and vibrancy, bringing out their courage, juice, and power... revealing their blocks and transforming them into love... and empowering them to share the innate gifts they yearn to express!
Sabrina has supported thousands of women in embodying the truth and power of their feminine being, and we know you'll love her too!
You'll receive instant access to these two free gifts when you register...
The Higher Mind of Second Maturity
With Jean Houston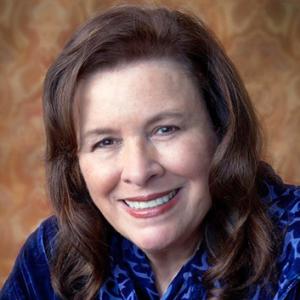 Throughout our "second maturity," we gain access to capacities that are as great or greater than those of our earlier life. Join Jean Houston, philosopher, author, and futurist, as she speaks to another level of wisdom and spiritual power that only life experience can bring. She'll discuss the advantages of being in your second maturity, the difference between being an elder and being elderly... and ways to invite the younger generations to receive the contributions you're meant to make in the world, so you can feel the impact of your own legacy.
During this brilliant sessioin, you'll discover:
One key question to ask yourself as you move from your own subjective life to a life of higher meaning
How to transcend the unpredictability and chaos of today's world & stay connected to your higher Source
Practices for building & harnessing spiritual power as you age
The Healing Power of Forgiveness
With Marianne Williamson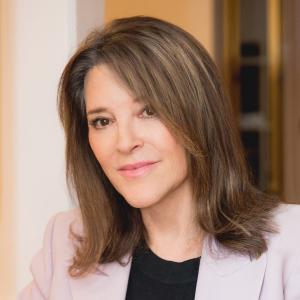 Forgiveness is the key to transforming obstacles and allowing miracles to happen in our lives. Join internationally acclaimed spiritual author and lecturer Marianne Williamson as she illuminates the power of forgiveness as a foundation for leading a fulfilling life. She'll discuss the myth of what forgiveness is, and the reality of what it is not — as well as the difference between forgiving and forgetting. You years after 50 can be the "Age of Miracles" — where we can do a cosmic reset on our lives, birth a new one, and mother a new world.
During this inspiring session, you'll discover:
The keys to making forgiveness a sustainable practice... so you can lead a peaceful & joyful life
The challenges for women over 50, & what we can do to transform them
A powerful forgiveness meditation to release, to re-love, & to be reborn
Here's what participants had to say about our previous Thriving in Your Third Act summits…
"The whole experience was centering, grounding."
The whole experience was centering, grounding. I have started journaling again. There were SO much different types of information, traditions, and inspirations; from natural physical health to emotional and spiritual wellbeing. A great mix. I consider it to be a starting point of connecting in one way or another to some of these fierce women and their practices.
— Renate Burgess, Oak Park, Illinois
"Sabrina Chaw [is] an amazing pearl full of wisdom..."
I loved listening to the host, Sabrina Chaw. She's an amazing pearl full of wisdom, and her time with the women was seamless and inspiring. I particularly soaked up the teachings from the Indigenous elders — I'm loving hearing the stories of their culture. Thank you so much, Shift Network!
— Julia, Australia
"So much wisdom and practical tips..."
So much wisdom and practical tips for a happy, healthy, meaningful next act of this precious life!
— Valli Baron, Santa Fe, New Mexico
"My life is changing for the better…"
I loved it! Every woman should listen to these inspiring and knowledgeable women! My life is changing for the better thanks to them!
— Slávka, Michigan
"I am energized and hopeful."
Thank you all so much in making this available to anyone looking for deeper meaning and understanding of self and humanity. I spent the week with like-minded seekers who want the next act of their lives to be filled with meaning and connection. I look forward to more exploration with the websites and other resources offered. I am energized and hopeful.
— Anonymous
"This summit has provided me with an increased vocabulary for 'soul-care'…"
This summit has provided me with an increased vocabulary for "soul-care," "love as an ability," and "recharging my life force" that I will extend into my meditation practice and yoga teaching. Thank you for the shared wisdom, understanding, and love for those of us in this marvelous stage of life.
— Jan King Robinson, Elizabeth City, North Carolina
"I was continuously amazed at the high quality of speakers..."
I was continuously amazed at the high quality of speakers and the questions asked them. I defy anyone to find a better moderator than Sabrina Chaw, who gets A++++ for listening ability, appreciation, and resonance with each participant. The village of creative people it must have taken to produce such a fine-quality production deserves all possible accolades. Thank you for the generosity of heart and spirit that promoted such sharing.
— Nancy Sienknecht, Summerville, South Carolina
"I got so many new ideas to put into practice..."This was a wonderful experience for me! I got so many new ideas to put into practice, and more importantly, so many new perspectives to entertain. Great starting point for discussions with friends and relatives. My mind is reeling. I can hardly think of an aspect of my life this series did not touch upon.
— Linda Doherty, Manteo, North Carolina
" Have a notepad ready…"
Have a notepad ready because you will want to refer back to the multitude of valuable information that is presented in this awesome free summit. The speakers are so knowledgeable, enthusiastic, and pleasant, and for the most part they present information in a way that is easy to digest. I am grateful for this opportunity to take part in an awesome educational experience.
— Anonymous
"One of the most empowering, compassionate, and articulate groups of sage women…"
One of the most empowering, compassionate, and articulate groups of sage women, all of whom walk their talk, in one magnificent place. Thank you for the experience!
— Linda Summer, Australia
Co-Sponsors